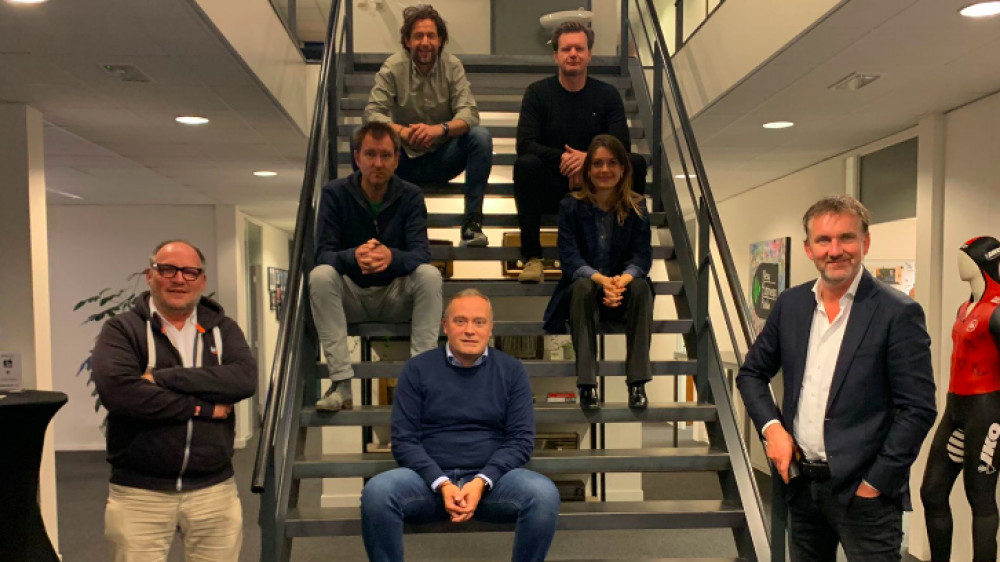 Marketing Report #34
Peter Wybenga en Bas Vlugt gingen met verschillende gasten in gesprek tijdens Marketing Report.
Te gast in deze uitzending waren: Mette de Hoon, Marketing Manager bij e-bike-to-go; Valery Gresnigt, Head of Marketing en PR The Netherlands bij Polestar; Barry van Ruiven, Founder van SEABASS; en Jarno Stolk, Senior Director Digital Transformation, In-housing Media.Monks. Daarnaast was ook vaste studiogast René Zeedijk, Directeur Business Development bij media en performance bureau ZIGT, er weer om het nieuws te duiden.
In Marketing Report ontvangen presentator Peter Wybenga en sidekick Bas Vlugt, elke derde dinsdag van de maand, bepalende spelers uit de wereld van de marketingcommunicatie. Ze gaan in gesprek over innovaties en trends in media, creatie en data.

Marketing Report is elke derde dinsdag van de maand, tussen 18:30 en 20:00 uur, te beluisteren op New Business Radio. Na de uitzending is het programma terug te luisteren als podcast (o.a. via Apple Podcast en Spotify) en op de portal www.marketingreport.nl.

Marketing Report op New Business Radio is een initiatief van Media Meetings & Magazines en Mediabureau ZIGT en wordt gesponsord door Logitech for Business en Clarity.